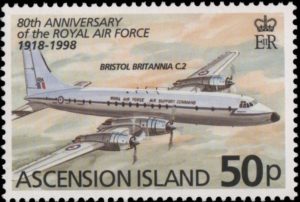 CURRENT PROGRAMME
The programme for the season 2023/2024.
These meetings will be held at our normal time of 19:30 pm and in two locations, the Civil Service Sports Club, Filton Avenue, Horfield, Bristol, BS7 0AT (Woodlands – W) and the United Reform Church Hall, 1 Redland Park Road, Redlands, Bristol, BS6 6SA (Redland – R).
2023
September 11th  – Club auction – max 20 lots  (W)
September 14th – Members Evening: New Acquisitions or old favourites (R)
September 28th – Presentation by James Hopper on "Czechoslovakia" (R)
October 9th – Members Evening: Anything from QEII's reign (W)
October 12th – Presentation by Dave Walker on "Birds of Prey" (R)
October 26th – OPEN EVENING (R)
November 6th -Visit from Thornbury Philatelic Society (W)
November 9th – Presentation by Roy Bentley on "Lundy" (R)
November 23rd – Presentation by Les Ashton-Smith on "Artworks of Leonardo da Vinci" (R)
December 4th– Presentation by Phil Shipp on "C/W Embossed revenues" and Rob de Smit on "Concorde on stamps" (W)
December 14th– Christmas Festivities, including displays, raffle and nibbles (R)
2024
January 8th  – Club auction – max 20 lots  (W)
January 11th – Members Evening: Anything on the Letter "G" (R)
January 19th – Visit to Thornbury Philatelic Society (Thornbury)
January 25th – Bristol INTERNAL Nine Page competition (R)
February 5th – Bristol One Page Competition and Bourse (W)
February 8th – Presentation by Kim Stuckey on "1982 Falklands War"  (R)
February 22nd -Members Evening: Postcards, Postal Stationary and Ephemera (R)
March 4th – Visit from Newport Philatelic Society (W)
March 14th – Presentation by Keith Chadwick on "Hong Kong Airmails" (R)
March 28th– BRISTOL FEDERATION Nine Page Competition (W)
April 8th– Presentation by John Roe on "GB Queen Victoria" (W)
April 11th – Presentation by Dr. Patrick Read on "Tasmania" (R)
April 25th – President's Evening (R)
May 9th -Presentation by Don Davies on "GB Postal History with a Difference (R)
May 13th – Presentation by Carlton Jones on "Stamps and Postal History of Wurttemberg" (W)
May 23rd – AGM and Sixteen Page Competition (R)
June 10th– OPEN AUCTION – maximum 20 lots (W)
June 13th– Member's Evening: "Transport- by Land, Sea or Air" (R)
July 8th– Member's Evening: "Flora and Fauna" plus a Summer Bourse (W)
What a great line-up for the season!
If you want to find out more or suggest items to be included in our programme please contact the programme secretary.